Make this next year one of checking tasks off your to-do list!!
We all love the feeling of getting things done around the house and being able to enjoy the outcome. Sometimes though the tasks can be a bit overwhelming or too big, and that is where we come in. Here at The Repairman we strive to complete those tasks and help you be comfortable in your home. We are your source for professional, experienced, and local home repairs of all types. Trusted by home owners all over southwest Michigan in Grand Rapids, Portage and Kalamazoo since 1981.
Don't take our word for it though, read one of our testimonials.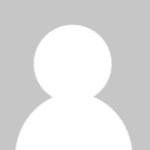 Fast, affordable service. Repair man was very nice. Called New Years Day and he came out 8 the next morning.
Marc L
/
"New Year's. A fresh start. A new chapter in life waiting to be written. New questions to be asked, embraced, and loved. Answers to be discovered and then lived in this transformative year of delight and self-discovery. Today carve out a quiet interlude for yourself in which to dream, pen in hand. Only dreams give birth to change." - Sarah Ban Breathnach